It's spring time! As the weather gets warmer and the world starts blooming, it's time for a refresh for all things in and out of your home.
Transform your space for spring with fragrant flower bouquets, lush greenery, freshly-picked fruit, and softly flickering candles, as well as some brand new personalized crystal vases and bowls to hold all your décor.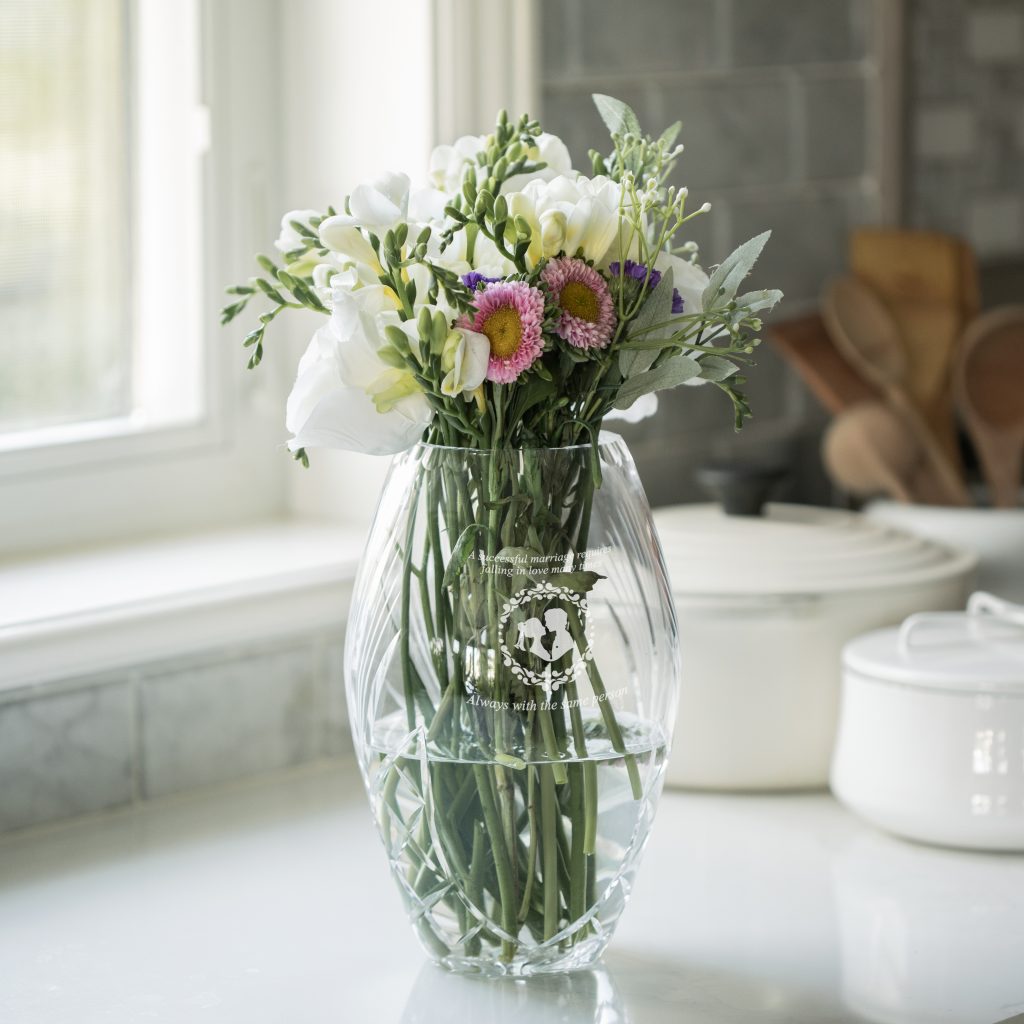 Whether you're treating yourself or creating a one-of-a-kind gift for someone you love, there are plenty of styles here at CrystalPlus to choose from.
---
Waterford
Perhaps our most popular and widely-recognized name brand, Waterford Crystal is a testament to the timeless beauty of crystal décor.
Featuring elegant curves, sophisticated crystal-cut designs, and a light-catching sparkle, Waterford Crystal pieces can instantly elevate your space and add glamour to every room.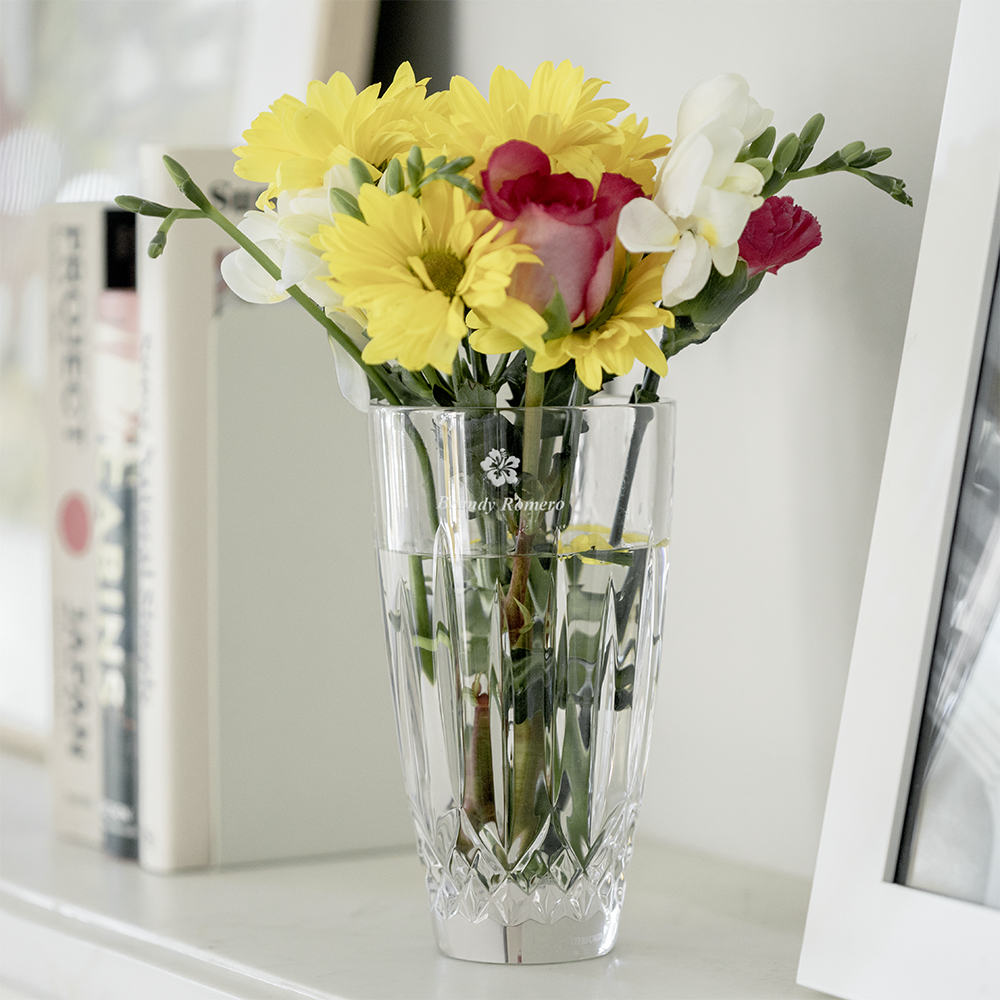 These luxurious eye-catching centerpieces, such as the Lismore Classic Vase (above) or the Limited Edition Killarney Vase, Limited Edition Aria Bowl, and Limited Edition Ballerina Vase (below), are bound to be the topic of conversation whenever you are hosting guests or parties—and they make even better gifts for a birthday, wedding, anniversary, or celebratory event!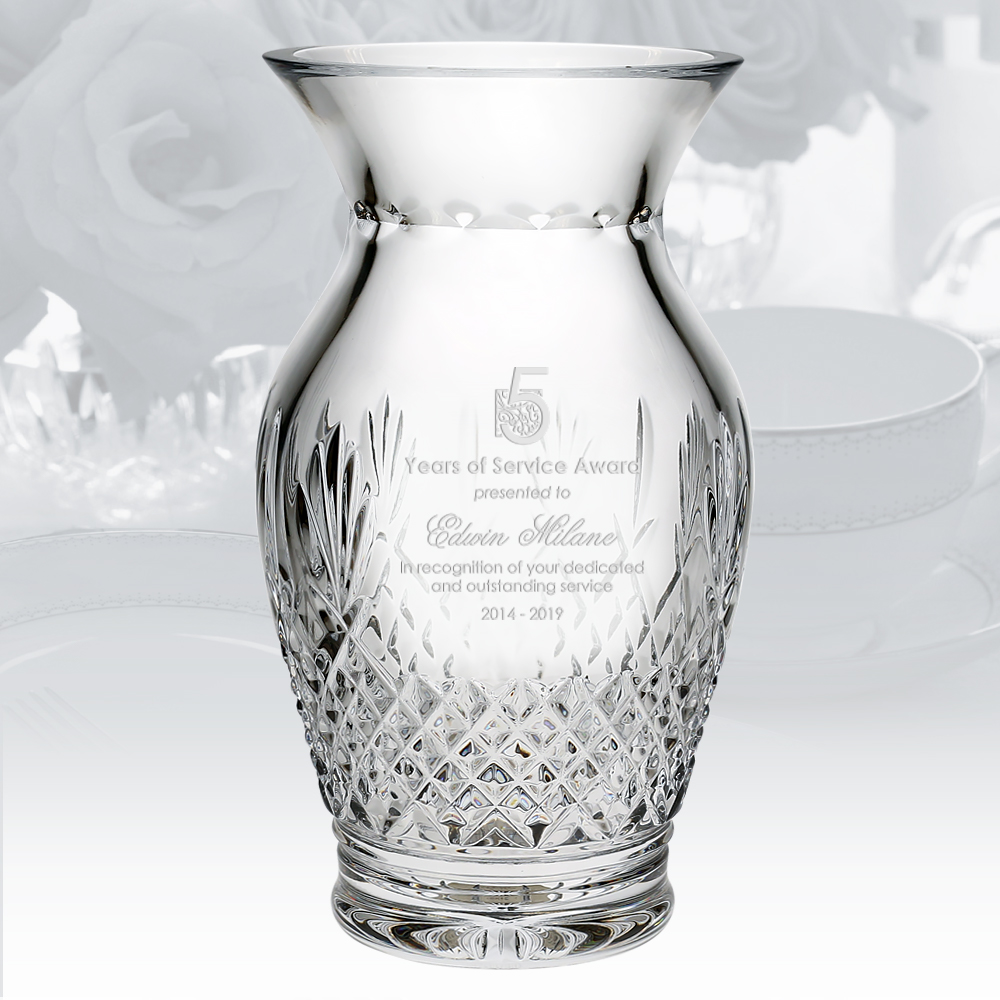 ---
Orrefors
For those who love all things uncommon and unexpected, our collection of Orrefors Crystal carries some of the most unique shapes that we offer.
Orrefors pieces draw inspiration from dramatic scenes in both the natural and civilized worlds to create modern, mesmerizing silhouettes, from the Glacial Vase that mimics the edges of an iceberg drifting above the surface of the Arctic Ocean, to the Carat Globe Vase that glitters with the bevels of cut jewels, and the Polaris Vase that rises and falls with the frozen waves of the polar sea.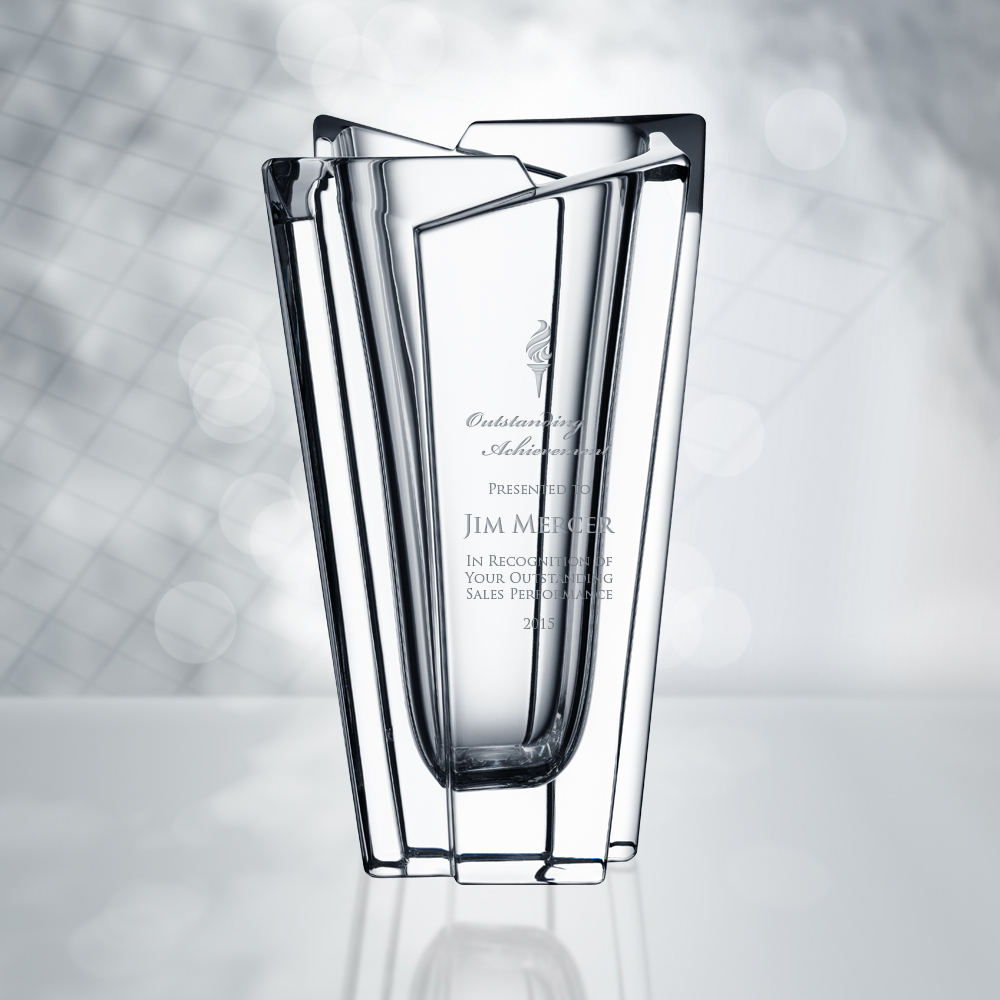 These vases and bowls are works of art unto themselves—they can be dressed up with accents and filler décor, but would display beautifully on their own. Personalize these pieces to present as a corporate gift, mark a special occasion for a loved one, or simply to decorate your shelves, tables, or office.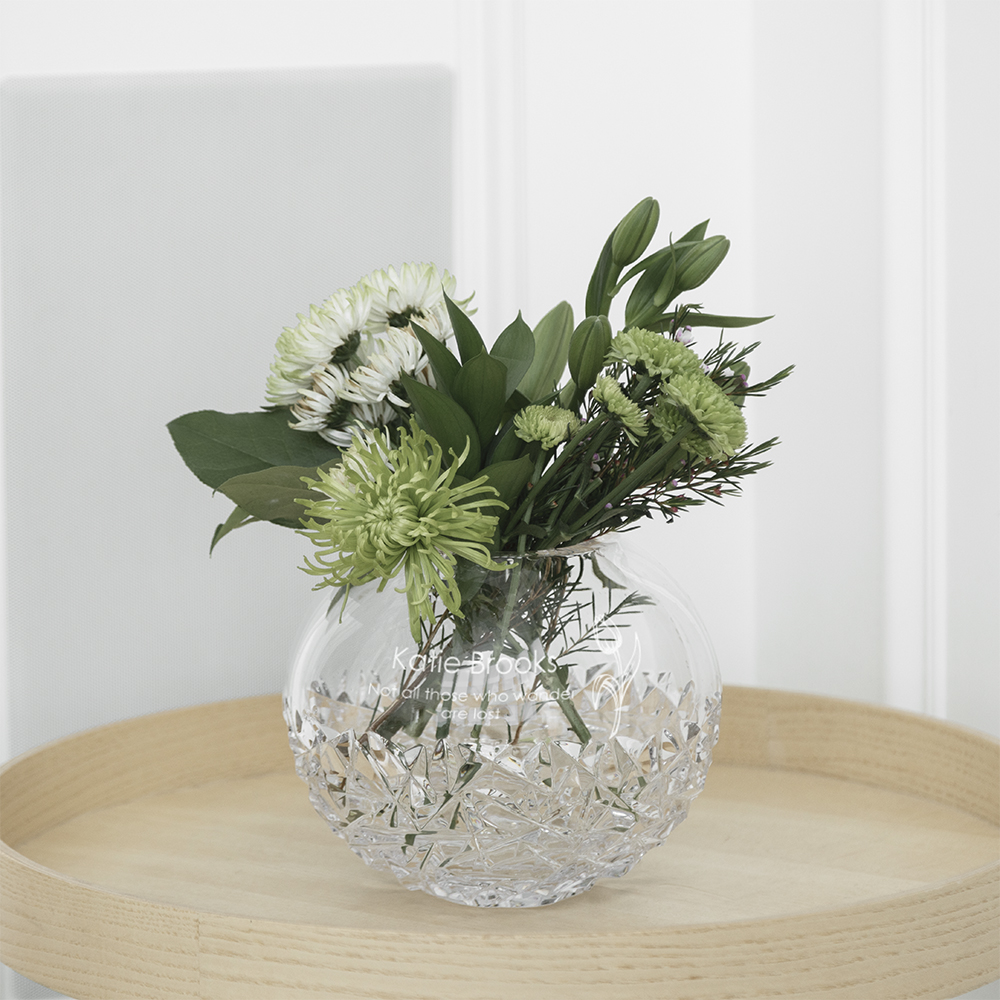 ---
LSA International
For lighter, airier glassware that evokes textures and elements found in nature, LSA International pieces are ideal for adding whimsical bouquets, plant cuttings, or sprigs of greenery to complement your home.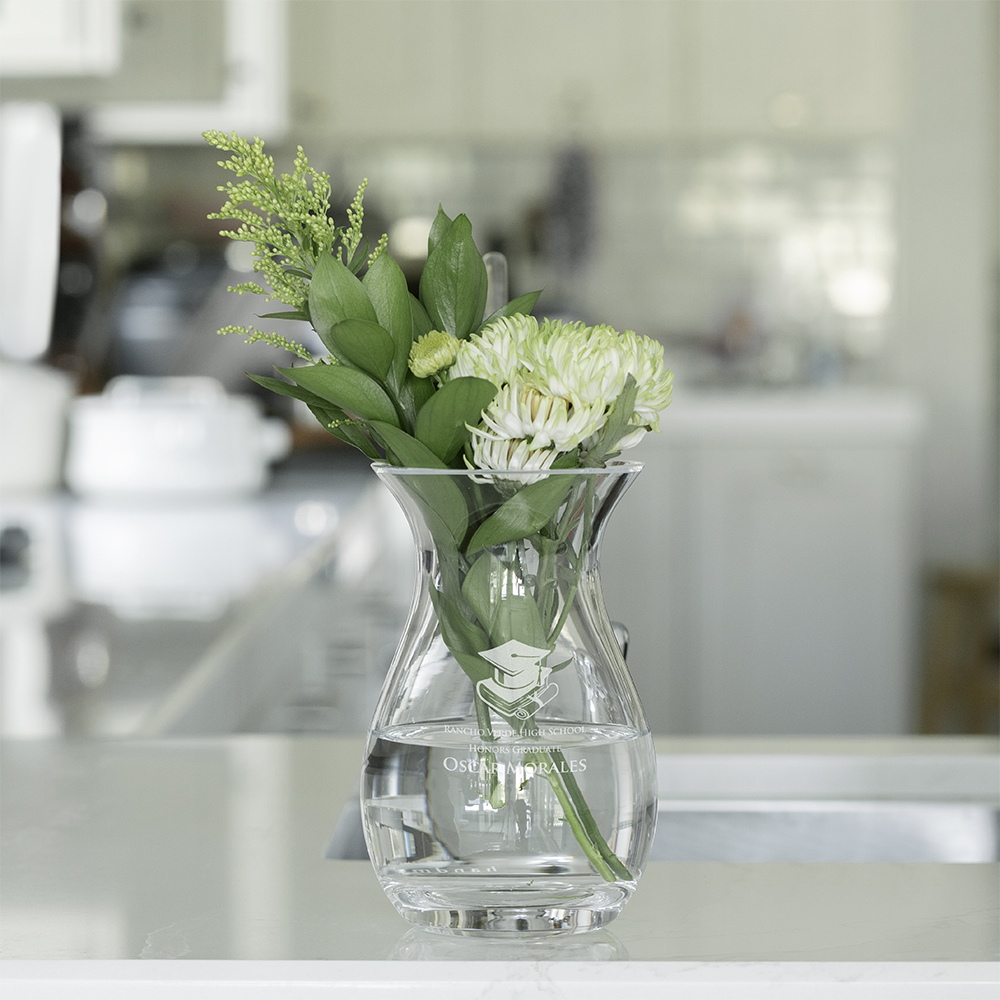 These subtle vases are both functional and versatile, and provide a sleek addition to your décor.
Some of the most popular items include the Lotta Lantern Candle Holder with Ash Base, the Flower Posy Vase, and the recently-added Market line—all of which would make great housewarming or appreciation gifts.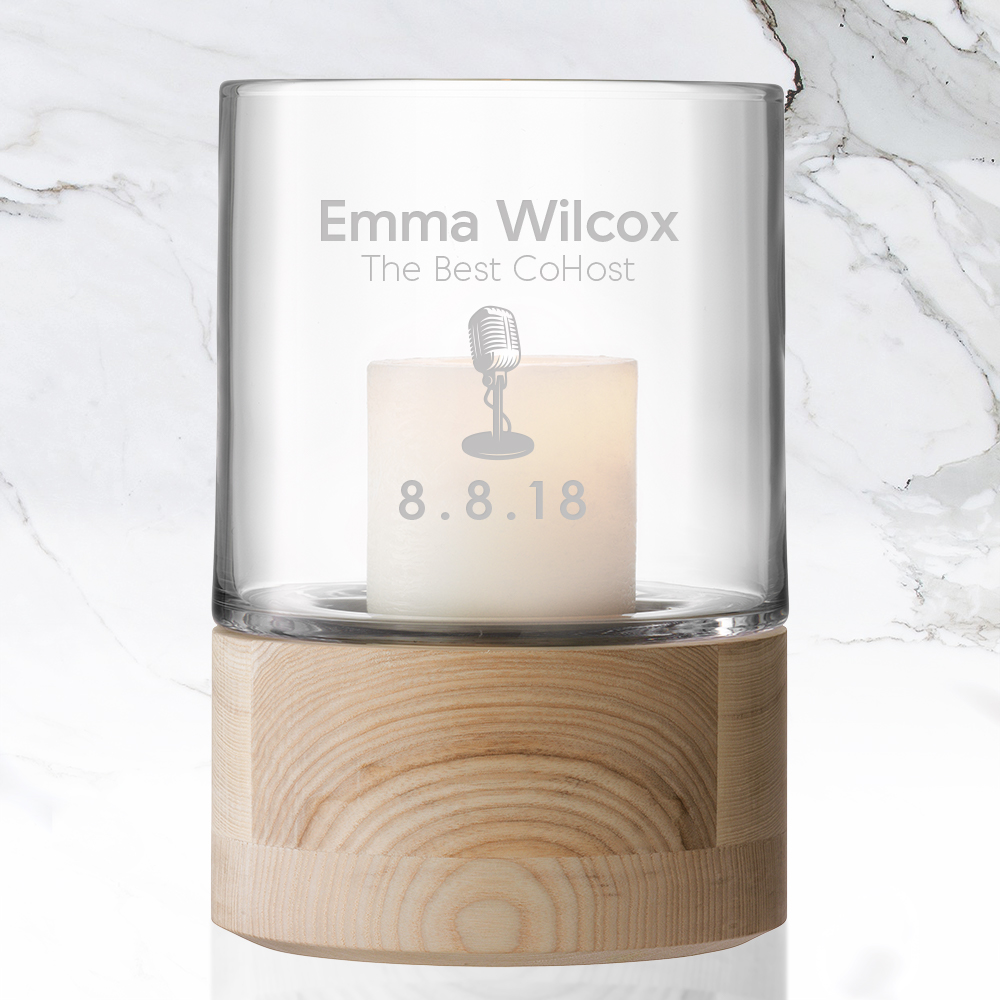 ---
Nachtmann
Don't let our limited selection of Nachtmann vases deceive you, as they are some of our best-selling items to celebrate special occasion events!
While the Carre Vase is the perfect classic, minimalistic option, the Calypso Vase is particularly popular as a gift to all the inspiring women in your life, whether it's your wife, mother, grandmother, and more. The latter is also particularly appropriate for the spring season, as its scalloped edges are especially reminiscent of flower petals in bloom.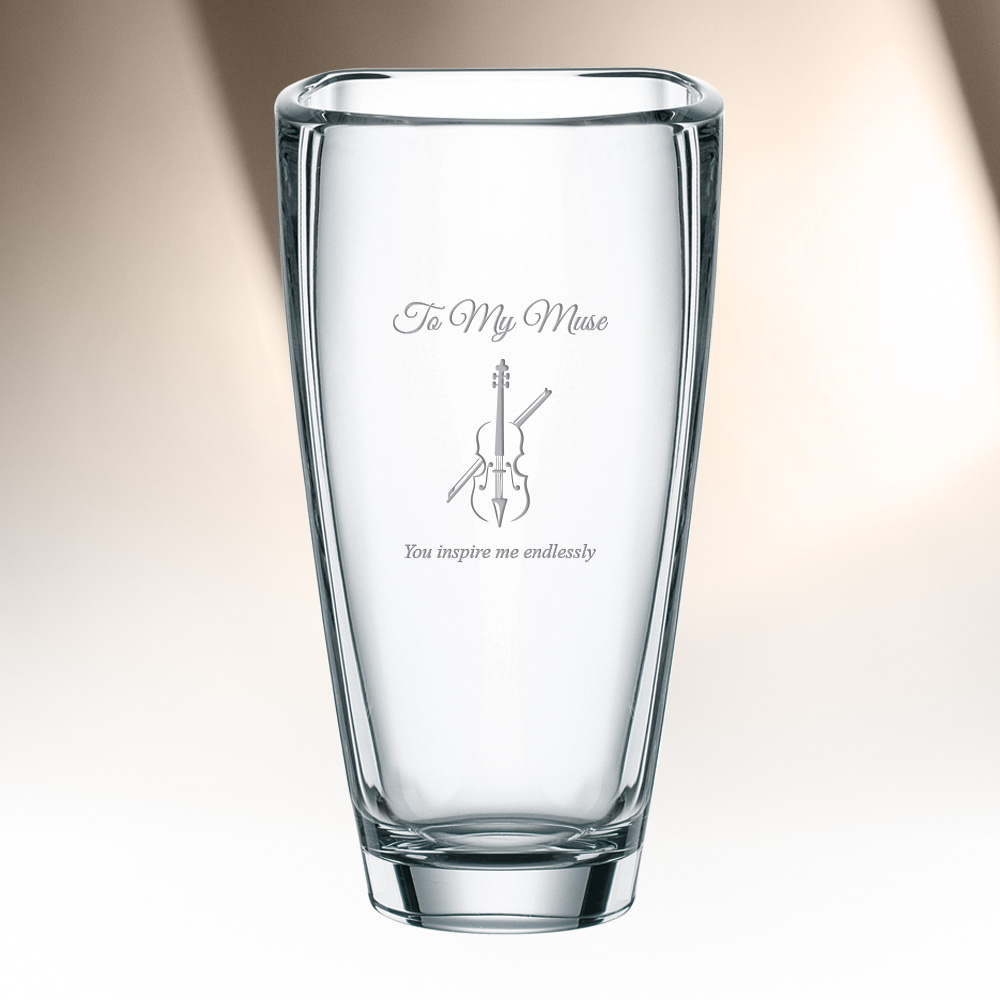 ---
Kosta Boda
Finally, our Kosta Boda collection is a breath of fresh air for those who want to incorporate some color into their crystal gifts! Made with clean lines and soft, rounded edges, these captivating color pieces add a sophisticated touch to every occasion.
From the unique inner blue swirls and free-flowing calligraphic lines of the Blue Contrast Vase, to the rich and romantic black and red floral motifs of the Tattoo Bowl, and the graceful curves and vibrant shades of amber and purple of the Orchid Vase, each piece is truly one-of-a-kind.
These show-stopping vases and bowls are particularly suited for retirement and special occasion events.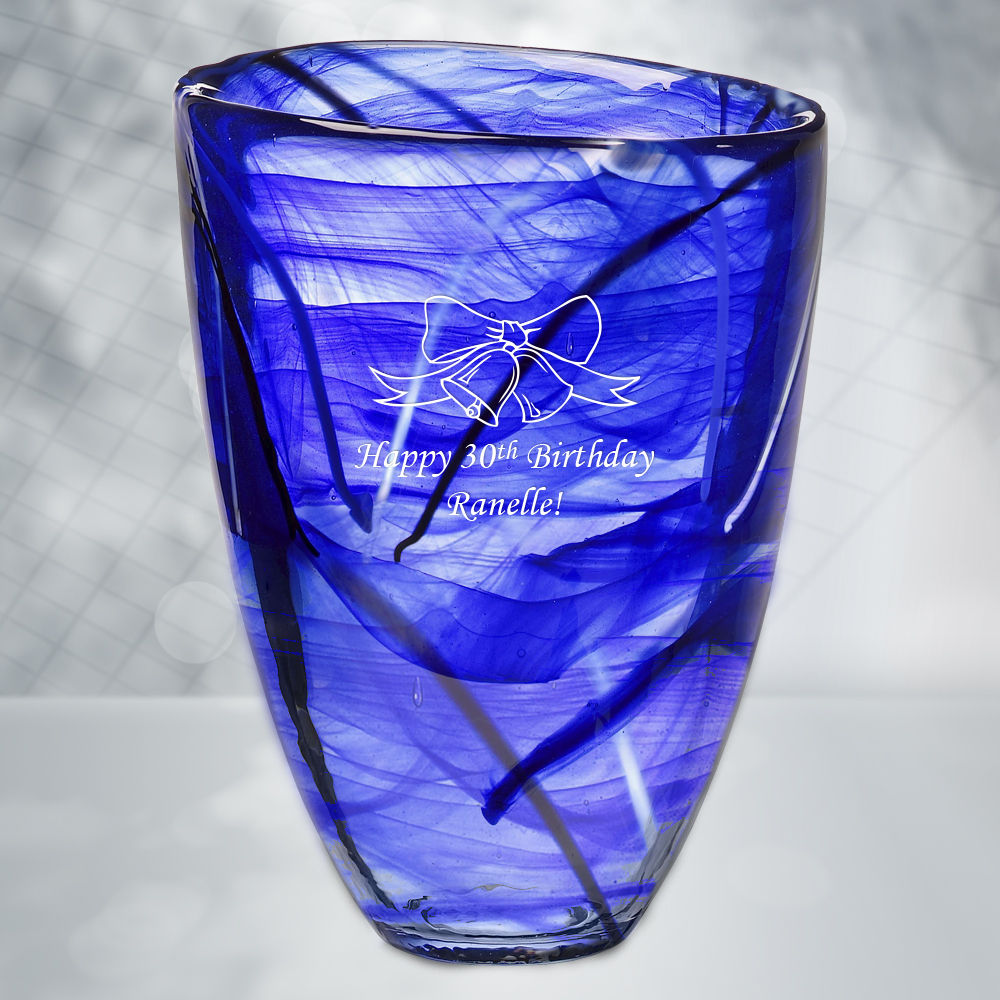 ---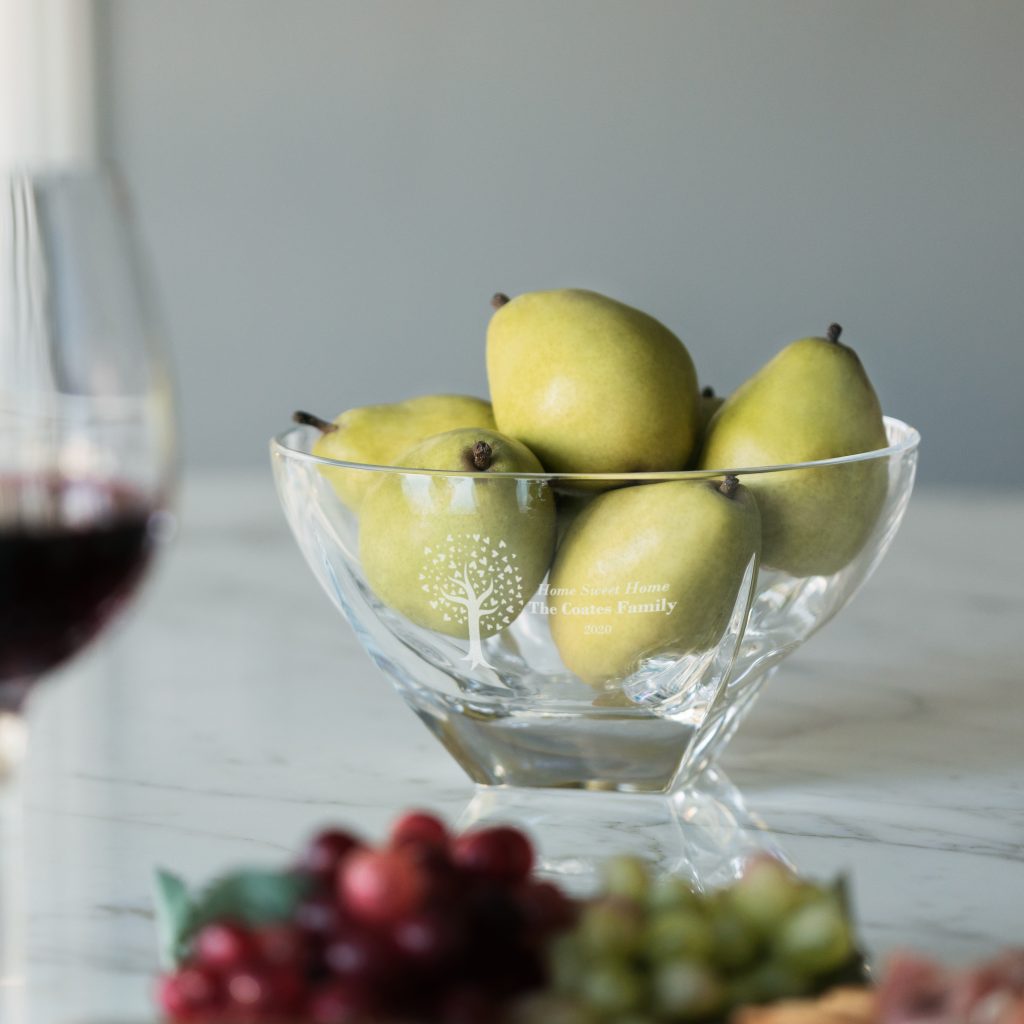 While the vases and bowls featured here all come from our major name brand collections, CrystalPlus has many more options and styles for all your needs! Browse our extensive collection today and find your perfect decorative or gifting piece for spring.