Whether you're looking to spruce up your own living space or searching for the perfect gift to celebrate a new home, our fall décor and housewarming gifts are sure to leave a lasting impression. Explore our stunning selection and make this fall a season to remember. At Crystal Plus, we've curated a collection of exquisite items that embody the essence of autumn.
Vases and Bowls – Glistening Centerpieces for Autumn
Embrace the essence of autumn as you explore our exquisite crystal vases and bowls. These timeless pieces not only enhance the beauty of your living space but also provide an ideal canvas for showcasing the vibrant colors of fall. From elegant vases like the Vista Alegre Bond Vase (SKU 270040, Pictured Left) and the Essence Vase | Hand Cut (SKU 110581, Pictured in the middle) that gracefully hold your favorite seasonal blooms to charming bowls such as the Mira Bowl | Hand Cut (SKU 110572, Pictured right) that add warmth to your table settings.
Jars and Votives – Warmth and Glow for Fall Nights
In our 'Jars and Votives' section, we invite you to immerse yourself in the cozy ambiance of fall evenings. As daylight wanes and the air grows crisp, there's nothing quite like the warm glow of candlelight to create an inviting atmosphere. Whether you're looking to add a touch of sophistication to your home or searching for a delightful gift, our versatile Royal Glass Jar (SKU 180960, Pictured left) is the perfect choice. You can customize it to suit various settings, from elegant home décor to occasions like Halloween with our 'Trick or Treat' Pre-Design (SKU 180960H1, Not pictured). Or, if you're aiming to brighten up your space, explore our Orrefors Ice Cube Votive (SKU 220480, Pictured right) or our Orrefors Valentino Votive (SKU 220460, Pictured in the middle) to create a warm and inviting atmosphere in your home. Versatility meets elegance with our selection of decor options.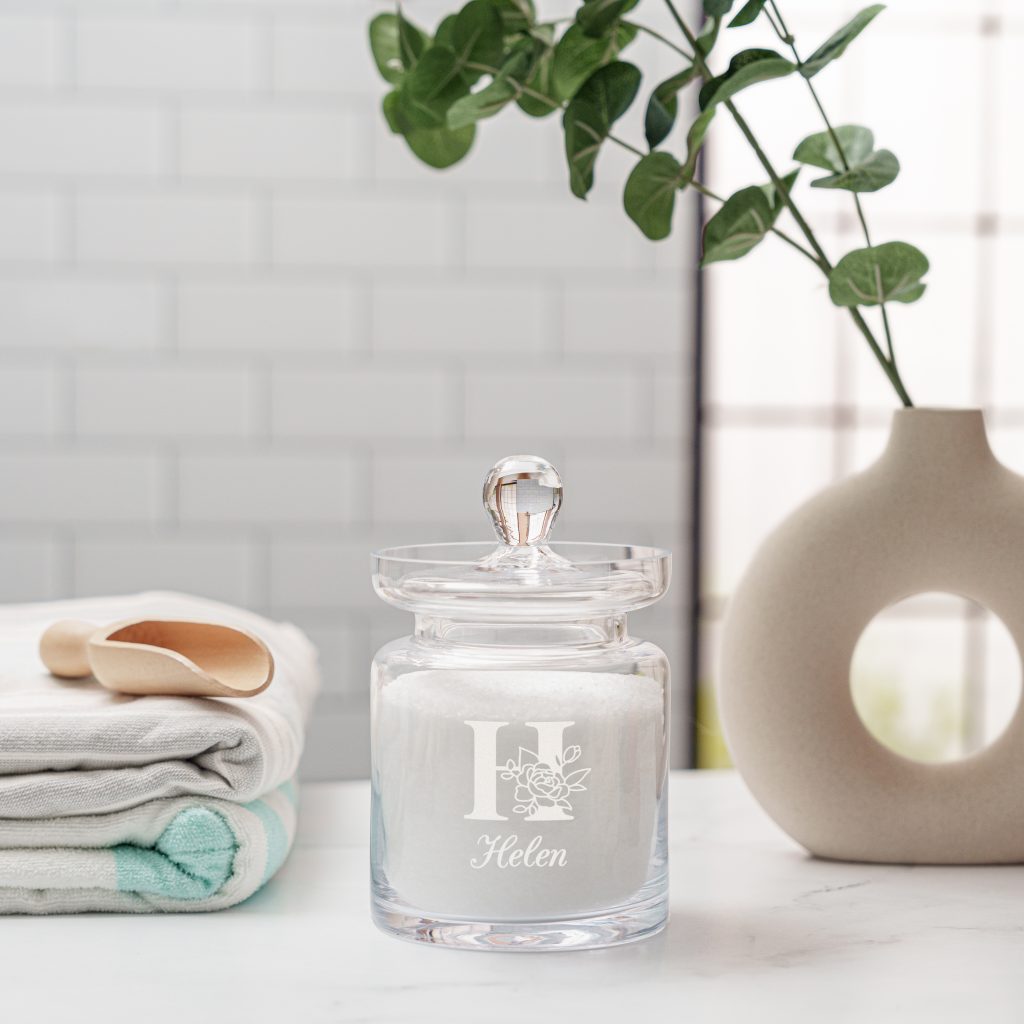 Desk Essentials & Photo Frames – Capturing Time and Memories
Fall is the season of warm colors and cozy moments, and our Desk Essentials collection for fall home decor will help you embrace the beauty of this time of year. Start by adorning your workspace with the Optical Crystal Pioneer Tower Clock (SKU 101570, Pictured left) – a timeless piece that adds a touch of sophistication and keeps you on schedule throughout the season. For a dash of rustic charm, consider the Rawhide Leatherette Snap-Up Tray with Silver Snaps (SKU 410142, Pictured in the middle), perfect for organizing essentials with style. To cherish your favorite fall memories, our Color-Imprinted Photo Acrylic Rectangle Plaque (SKU 200471D, Pictured right) is an ideal choice, allowing you to display your special moments with a personalized touch. These versatile pieces blend seamlessly with your autumn desk decor, creating a warm and inviting ambiance for your workspace. Whether you're decorating for the season or seeking the perfect gift, our fall desk essentials collection at Crystal Plus has you covered.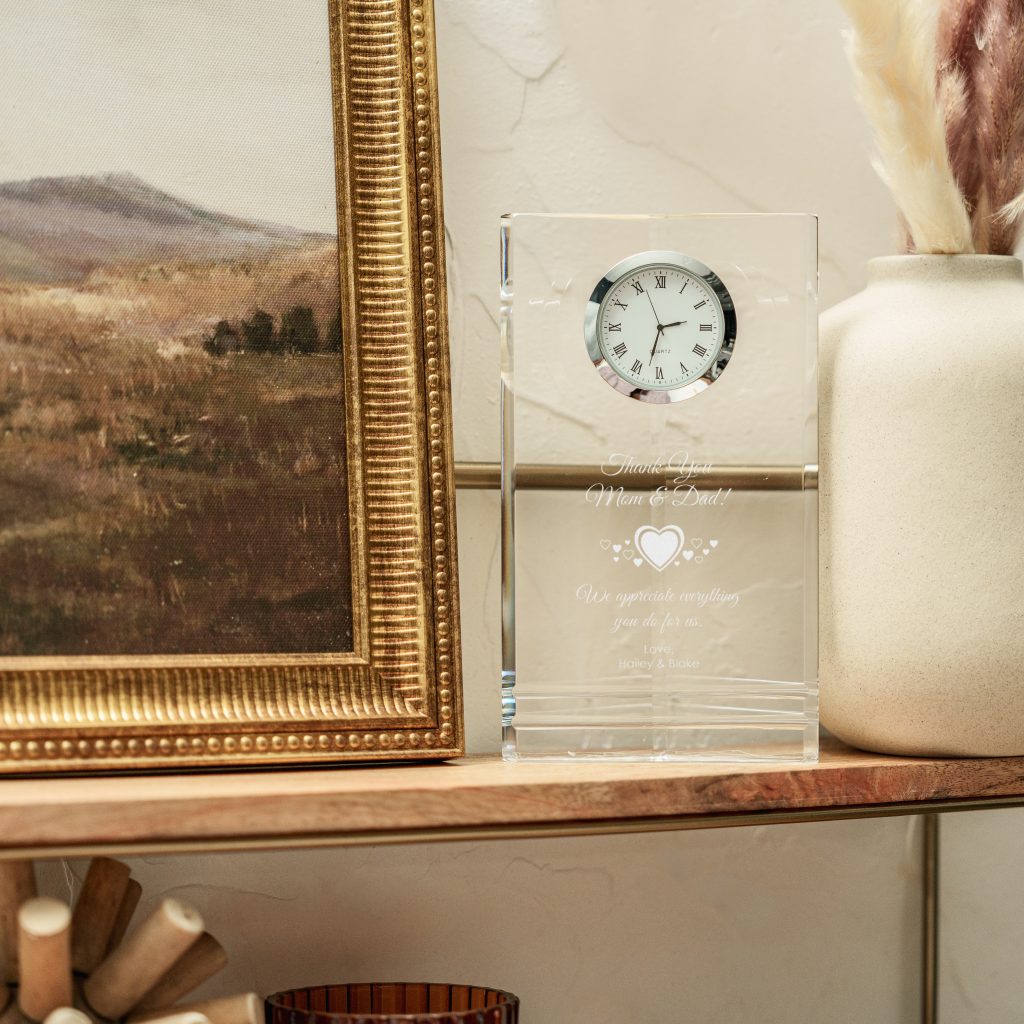 Fall has arrived, and our collection of Vases, Jars, Votives, and Desk Essentials from Crystal Plus is here to help you infuse warmth, charm, and sophistication into your home and workspace. Explore our stunning decor options and make this autumn truly memorable.