Tis the season to spread joy and sparkle! The Crystal Plus holiday gift guide is your ticket to making this festive season extra special. We've curated an exquisite selection of crystal treasures that will light up your home, enhance your table settings, and add a touch of magic to your holiday decor. From home gifts that redefine elegance to drinkware gifts that elevate your gatherings and ornaments that twinkle with charm, let's dive into a world of shimmering delight.
Drinkware Delights
Elevate your dining and entertaining experiences with our crystal drinkware gifts. Crafted with precision and care, these exquisite pieces will add a touch of luxury to your table settings. Whether it's a set of crystal wine glasses like our Pre-Designed Berry Wreath Holiday Monogram Riedel Vinum Pinot Noir Pair, 24.8oz (SKU 231251H1, Pictured left) for an intimate gathering or our beautiful Pre-Designed Stag Antler Monogram Riedel O Whiskey Tumbler Pair, 15oz (SKU 231210H1, Pictured in the middle) to enhance your spirits, our drinkware gifts are the epitome of style and taste. In addition, our stunning Kosta Boda Limelight Bowl on Foot (SKU 221093, Pictured right) is a versatile masterpiece that doubles as an artful centerpiece for your table. This exquisite piece adds an extra layer of sophistication to your dining experience, making every meal a special occasion.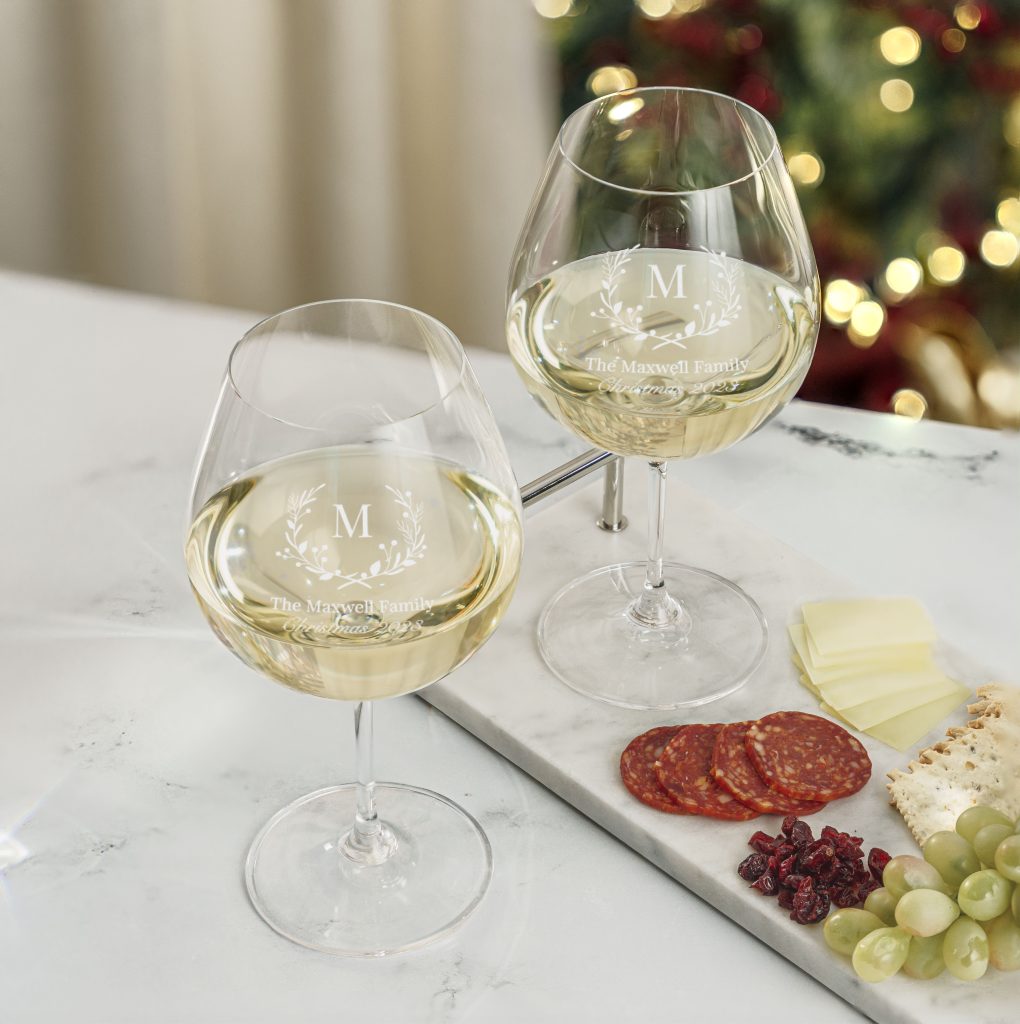 For the Home
Step into a realm of elegance and sophistication with crystal home gifts from Crystal Plus. Each piece is meticulously crafted, promising to bring timeless beauty to any space. Whether you're looking for a centerpiece like our Pre-Designed Season's Greetings Short Hurricane Vase | Hand Cut (SKU 110532H1, Pictured left) designed to add a touch of seasonal charm to your decor, or a versatile keepsake box like the Pre-Designed Holiday Village Majestic Keepsake Box – Rectangle | Hand Cut (SKU 110291H1, Pictured in the middle) for safeguarding your treasured memories, our home gifts are carefully handcrafted to infuse sophistication into every corner of your home. Don't miss the chance to explore the enchanting Pre-Designed Happy Holidays Orrefors Precious Bowl (SKU 220451H1, Pictured right) a piece that combines artistry and functionality, adding an extra layer of grace to your living space. Welcome the magic of the season into your home with Crystal Plus's crystal home gifts.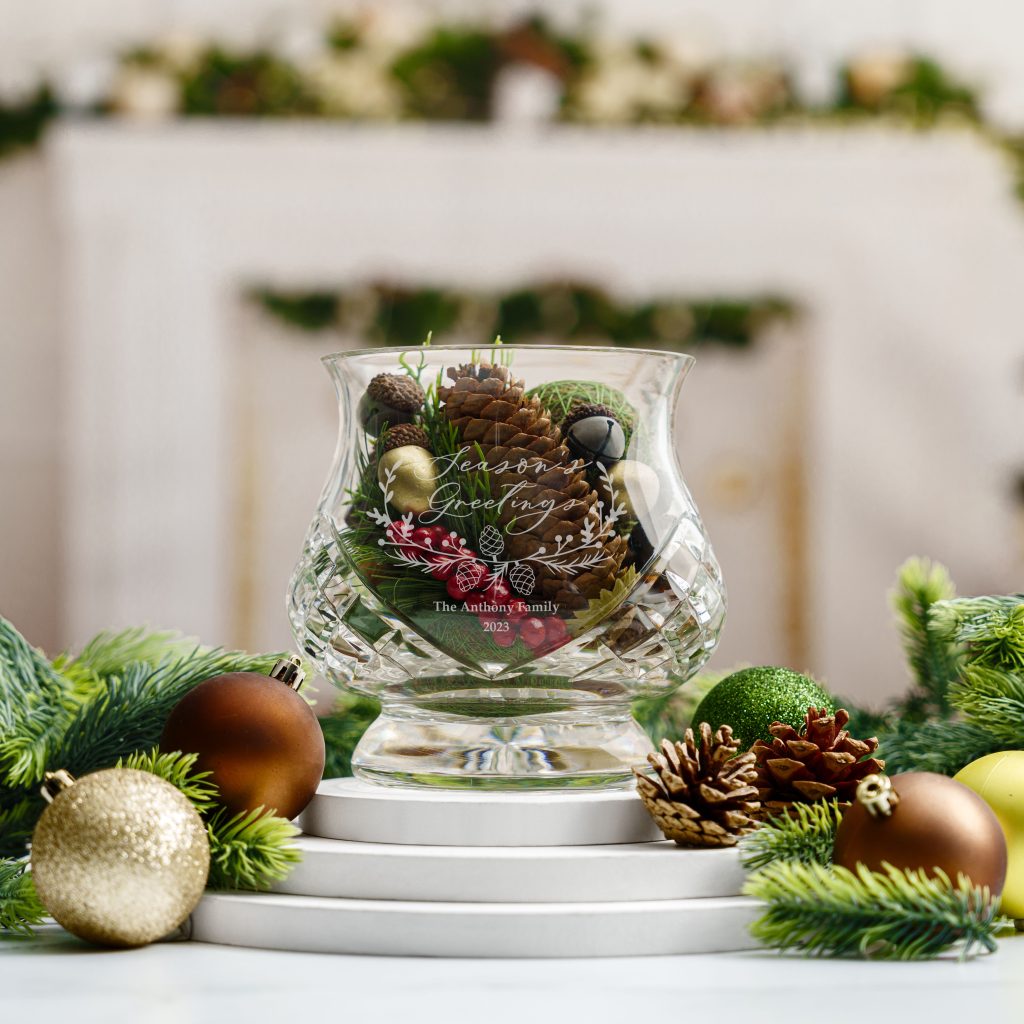 Crystal Holiday Charms
Deck the halls and adorn your tree with our charming crystal ornaments and holiday decor. Each piece in this collection brings a twinkle of festive magic to your home. Whether it's the intricate Pre-Designed Merry Christmas Premium Tree Ornament (SKU 130220H1, Pictured left) a symbol of holiday cheer, or the Pre-Designed Happy Holidays Gem-Cut Circle Ornament (SKU 130240H1, Pictured right) designed to catch and reflect holiday lights beautifully, our ornaments are more than decorations; they are tokens of the joy and spirit of the season. Embrace the enchantment and create cherished holiday memories with Crystal Plus's crystal Christmas ornament gifts.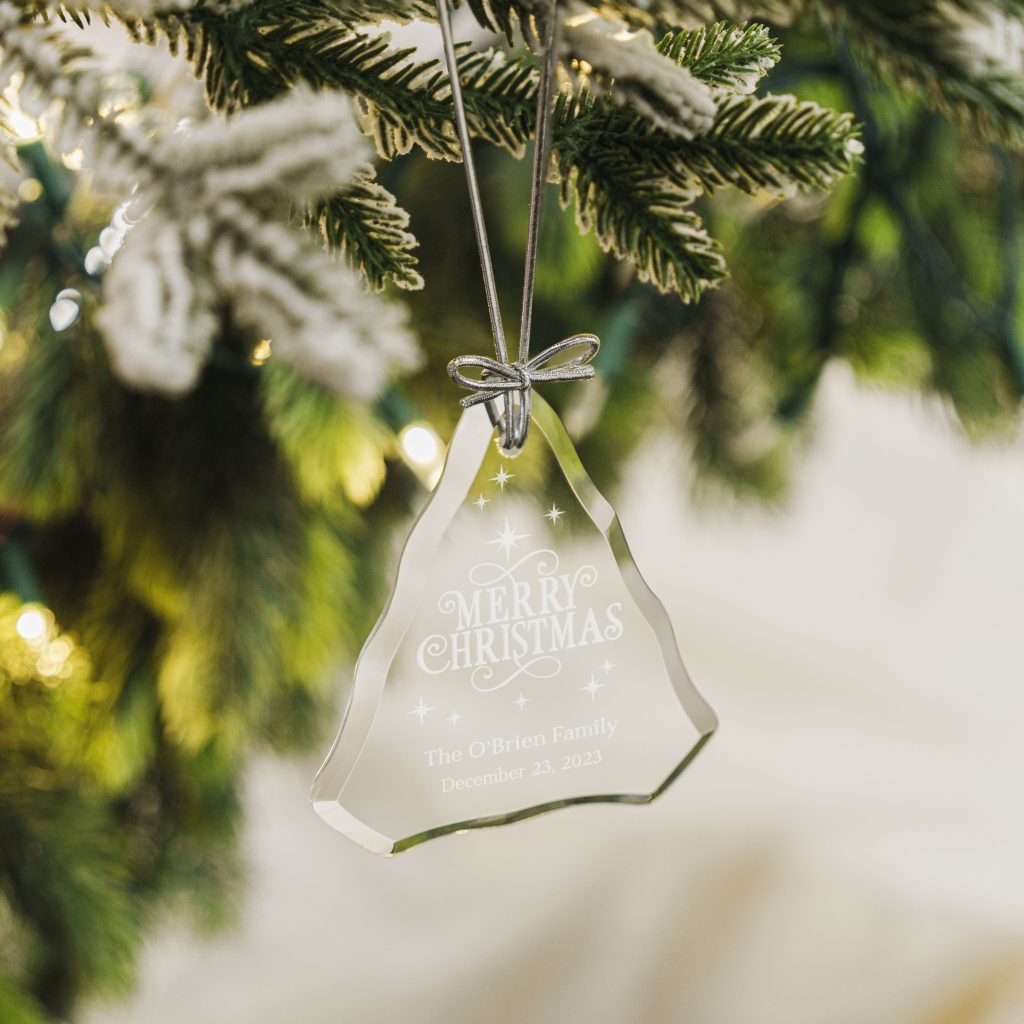 With the Crystal Plus Holiday Gift Guide, you can find the perfect gifts to make this season unforgettable. Share the gift of crystal and create moments that will be cherished for years to come. Embrace the shimmering bliss of the holidays with our handpicked selection.