Celebrate graduation and honor the achievements of your loved ones with personalized treasures that capture the essence of their remarkable journey. Our curated graduation gift guide offers a selection of meaningful options, from timeless apple keepsakes symbolizing knowledge to personalized frames, plaques, elegant clocks, desk accessories, and unique keepsakes. Discover exceptional gift ideas that will make their graduation day truly memorable.
Desktop Keepsakes & Accessories
Help your graduate stay organized and motivated as they embark on their next chapter with our Clocks/Desk Accessories collection. Choose from sleek desk clocks like the Beveled Column Clock (SKU 101630GR1, Pictured Left), elegant business card holders like our Class of 2023 Business Card Holder (SKU 101680GR1, Pictured in the middle), or snap up trays such as the Rawhide Leatherette Snap Up Tray (SKU 410142GR1, Pictured Right) that add a touch of sophistication to their workspace. These functional and stylish accessories make for practical gifts that will keep them inspired and on track as they pursue their goals.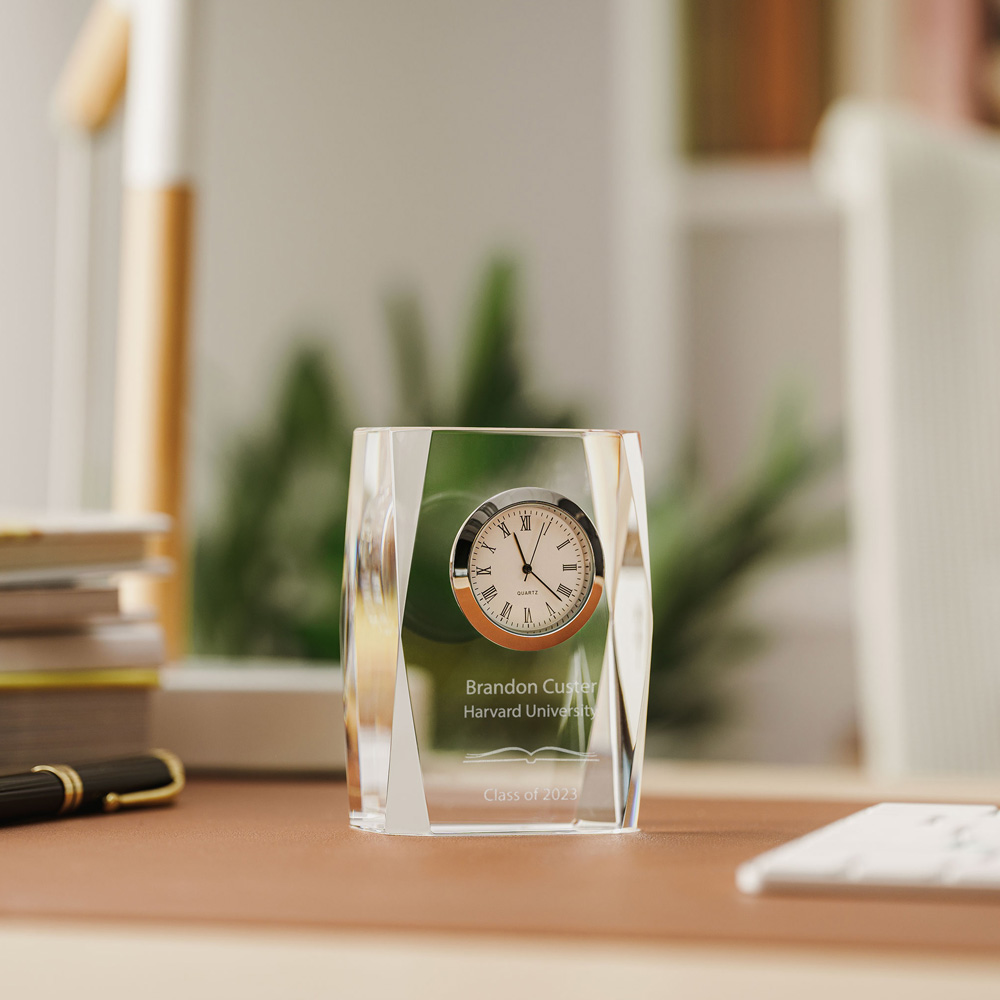 Drinkware for the Grads
Raise a toast to the graduates with our personalized drinkware collection. From sophisticated wine tumblers like our Lenox Tuscany Classic Small Tumbler (SKU 240413GR1, Pictured Left), to sleek coffee mugs such as the Blue Stainless Steel Travel Mug and JoyJolt Aroma Double Wall Insulated Glass, our engraved options allow you to add a personal touch, such as their name, graduation year, or a heartfelt message. These stylish and practical gifts will accompany them as they embark on their next chapter, reminding them of their accomplishments with every sip.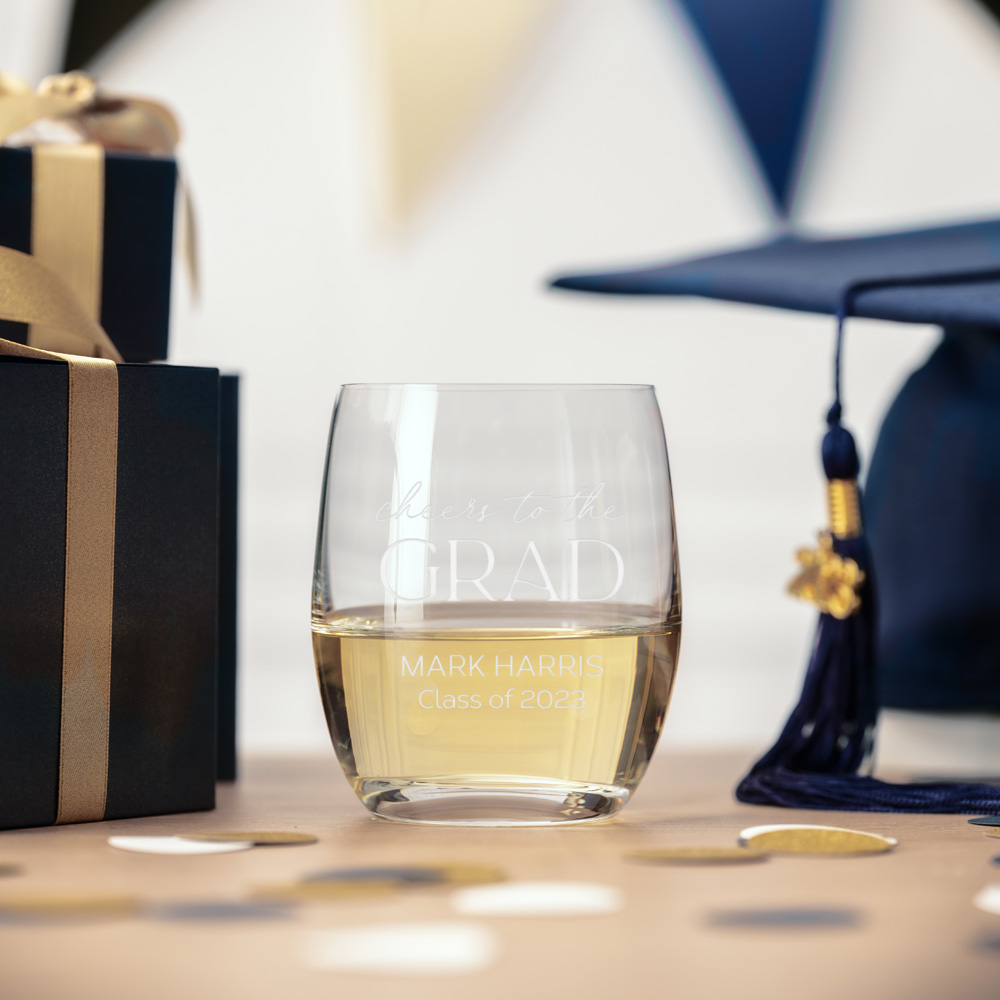 Gifts for the Teachers Who Guided Us
Show your appreciation to the teachers who played a crucial role in shaping our lives. Explore our selection of personalized gifts tailored specifically for educators. From engraved plaques to custom pen sets like the Teacher of the Year Crystal Single Silver Pen Set (SKU 101710GR1, Pictured in the middle), these thoughtful tokens of gratitude express our deep appreciation for their dedication and guidance throughout our educational journey.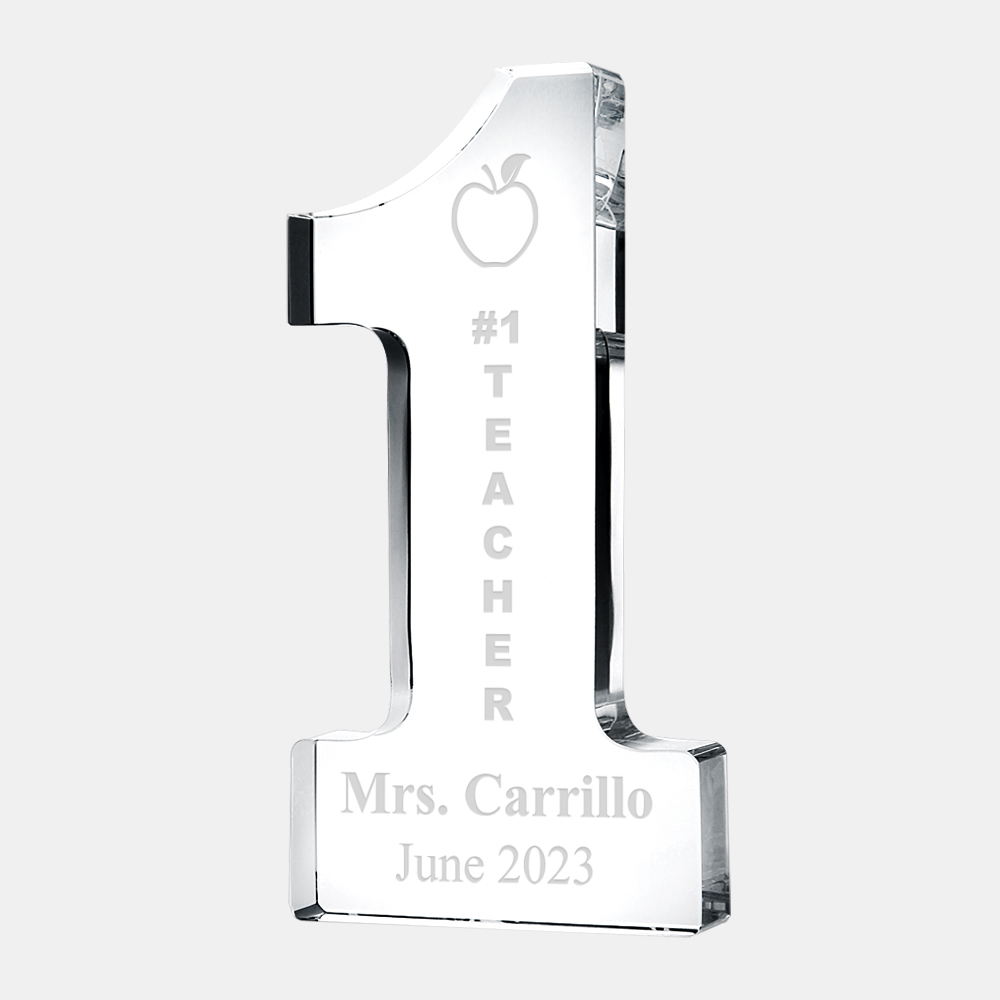 Personalized Frames and Engraved Plaques for Graduation Memories
Celebrate graduation moments with our customized frames and engraved plaques. These personalized treasures capture the essence of the graduate's journey and commemorate their remarkable achievement. From customized frames that beautifully showcase their favorite graduation photos to engraved plaques featuring their name and graduation details, our collection offers a range of options to create a lasting tribute. Choose a meaningful gift that will forever remind them of their accomplishments and the joyous moments of their graduation day.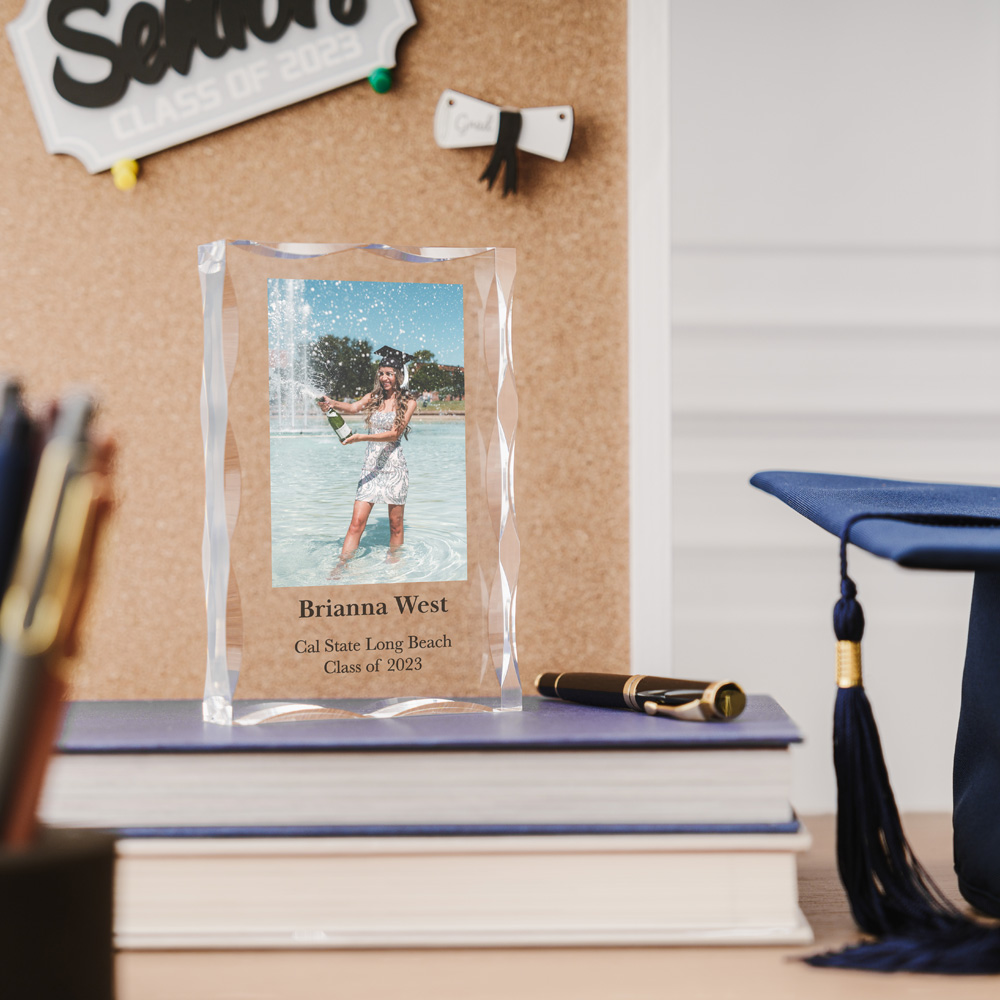 ---
Celebrate the achievements of graduates and educators with meaningful gifts that capture the memories of their special day. Enjoy a 10% discount on all items in this category using the code LOVEGRAD1023, valid until 6/15/2023. Make their graduation moments even more memorable with a personalized touch.
---