Graduation season is in full swing! With the Class of 2022 wrapping up their academic journey and moving on to bigger, brighter, more beautiful things, you can help celebrate their amazing accomplishments with a gift they will be sure to remember. Shop our selection of personalized desktop accessories, water bottles, photo gifts, and more to celebrate this special milestone for your grad and accompany them in all their future endeavors.
---
Photo Gifts
After years of hard work, studies, and growth, the long-awaited day has finally come. Graduation is a major accomplishment for many students, and there is no better gift to commemorate this special event than one that will capture this exciting moment in time for years to come. Our photo gifts, both framed and color-imprinted, will help your grad carry the wonderful memories created with their friends, family, teachers, and loved ones to whatever adventure they have next.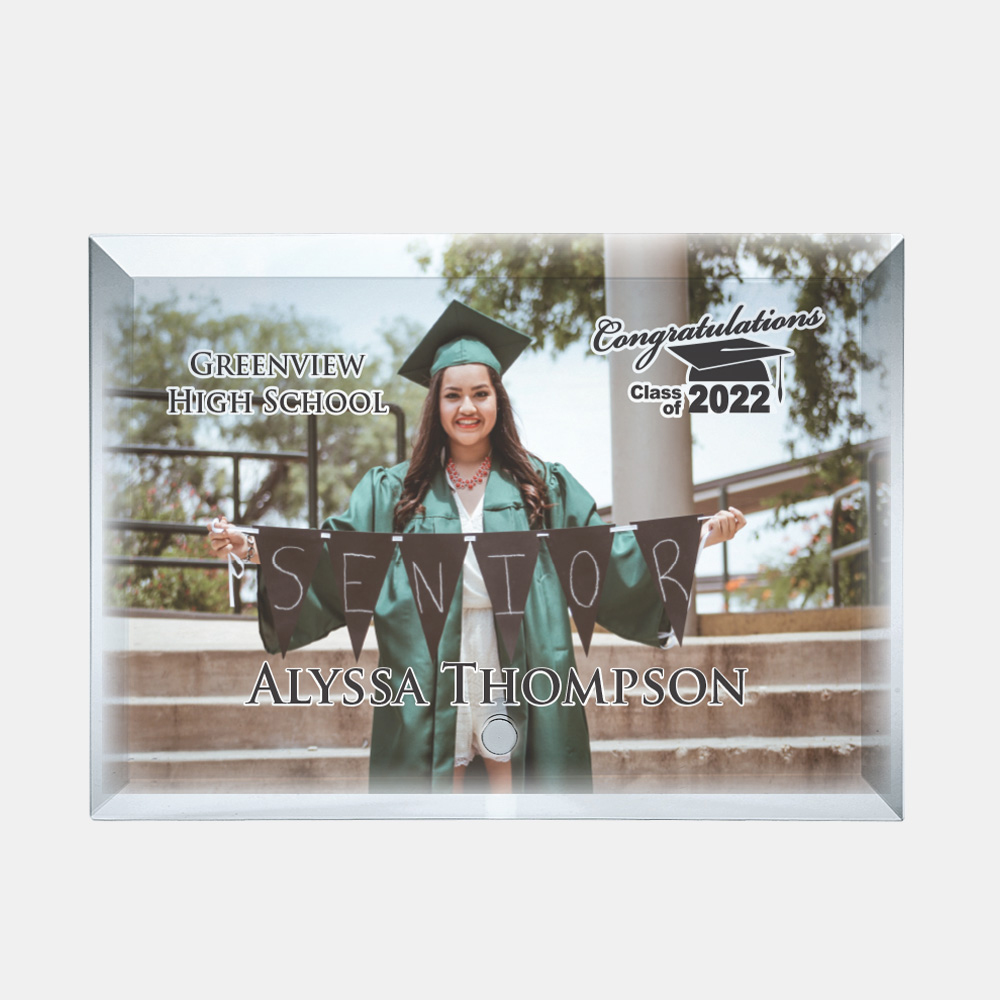 ---
Desktop Keepsakes & Accessories
Every workspace deserves that special touch, and with our desktop keepsakes and accessories, your grad can now have a personalized piece to accompany them with their work, studies, and beyond. Engrave our classic Red Apple their graduating class details for a reminder of this memorable time in their life, personalize our Jade Glass Business Card Holder with their name to use throughout their working career, or add some custom artwork to our Pioneer Tower Clock to help them keep track of time!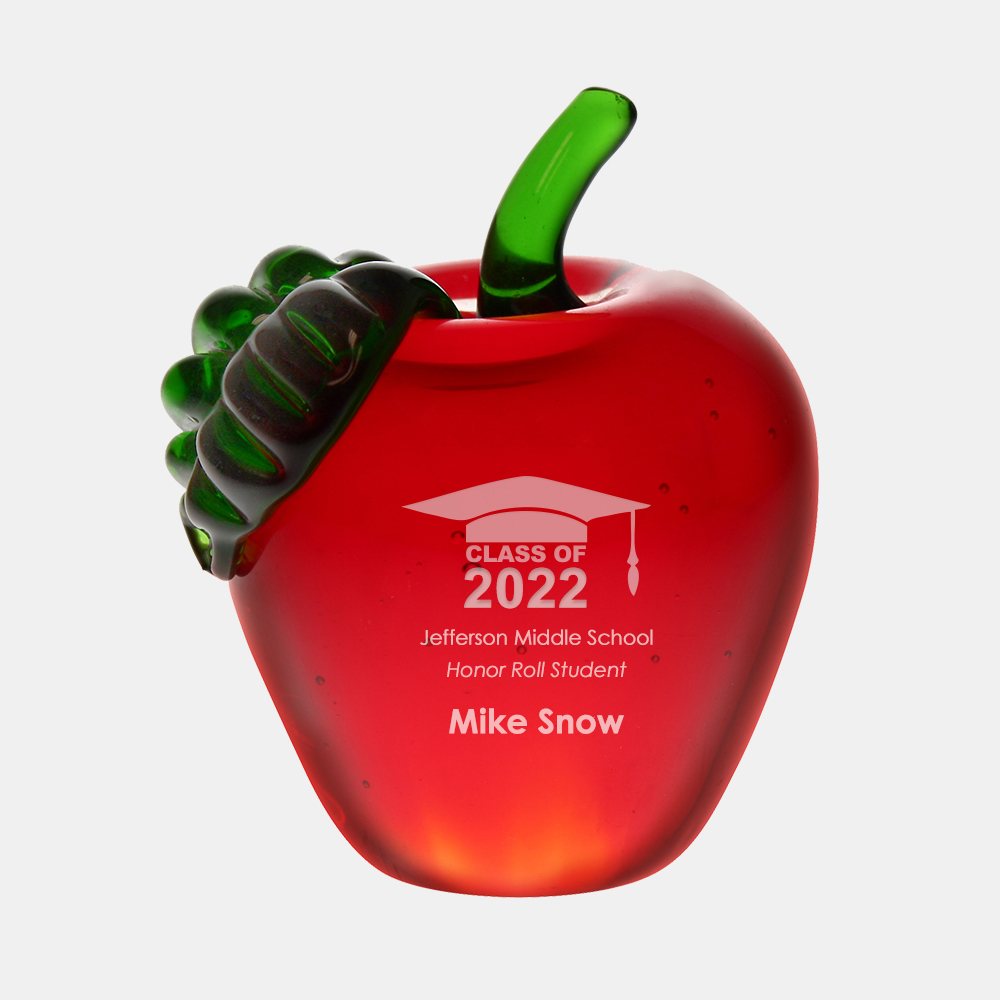 ---
Commemorative Plaques
While displaying your grad's original diploma is a classic option, our plaques are a great alternative solution for grads with multiple workspaces, who want to keep their original diploma safe, or who simply want to commemorate another specific achievement. Featuring a variety of beautiful wooden finishes, our high-quality plaques come with glass, acrylic, or metal plates to personalize with their moment of pride.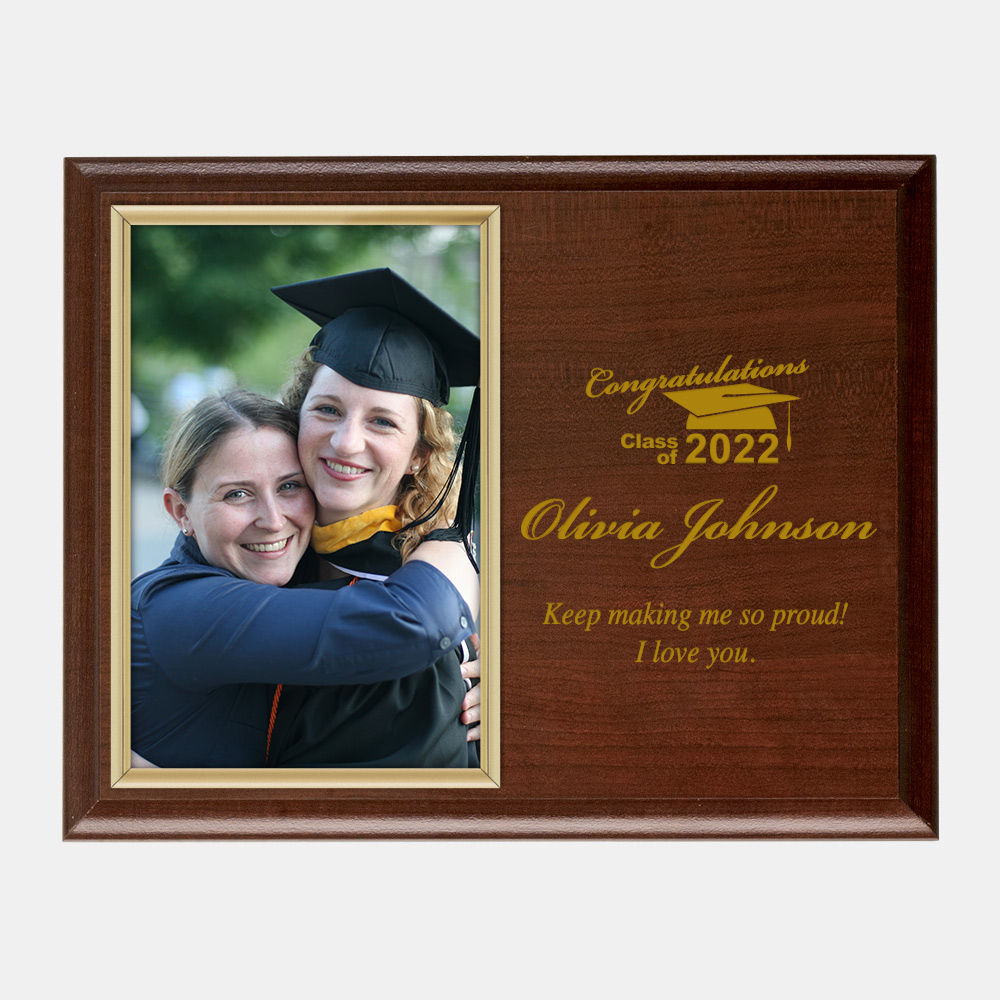 ---
Leather Goods
Add a little luxury to your grad's lifestyle with some leather goods! For the hard worker, you can customize a mouse pad for their desks to create a professional, polished look and feel to their workspace. For the cook or host, you can create a fun design on a bottle opener. And for the adventurous soul, a trusty passport holder or wallet will be the perfect companion for their travels.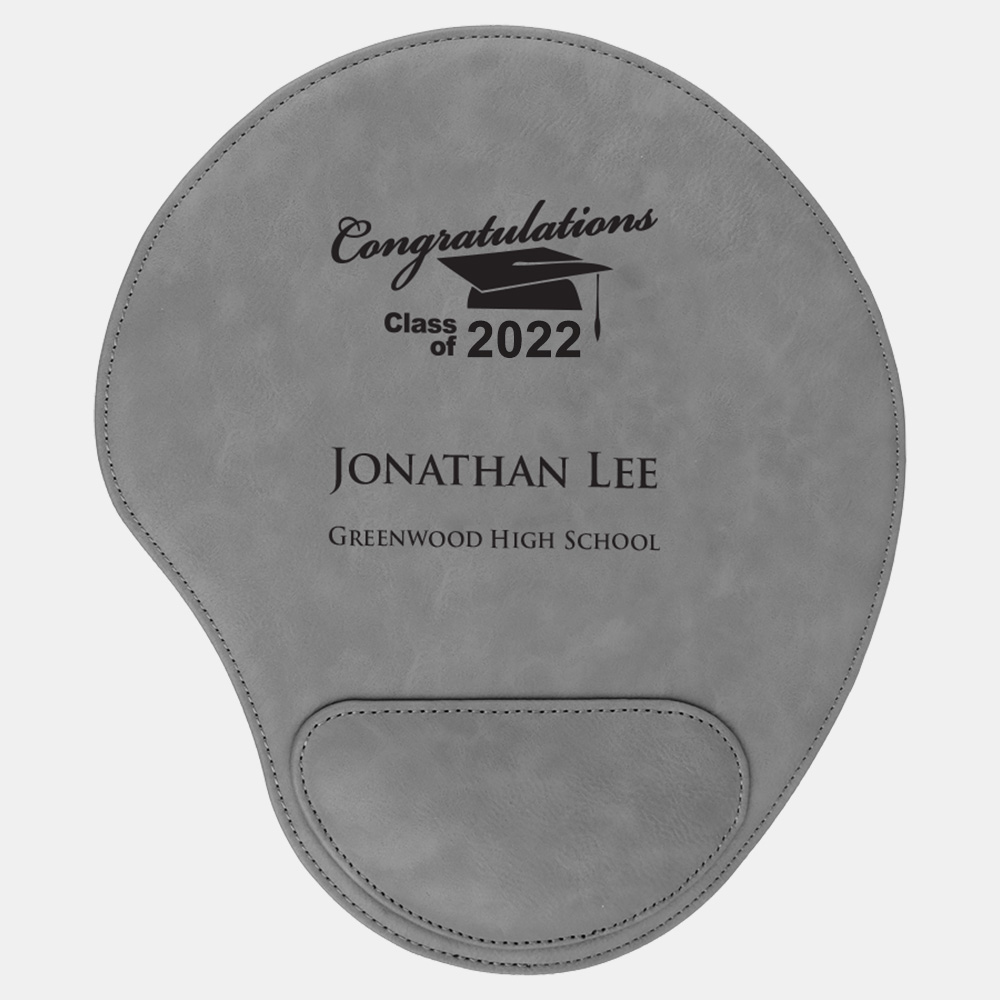 ---
Drinkware
As your grad continues to accomplish amazing things, it is essential that they hydrate and fuel themselves for the work they have to do! With our drinkware options, your grad can now take their coffee, tea, or water on the go with our stainless steel travel mugs–or, they can wind down after a long day with our ceramic or glass mugs as well.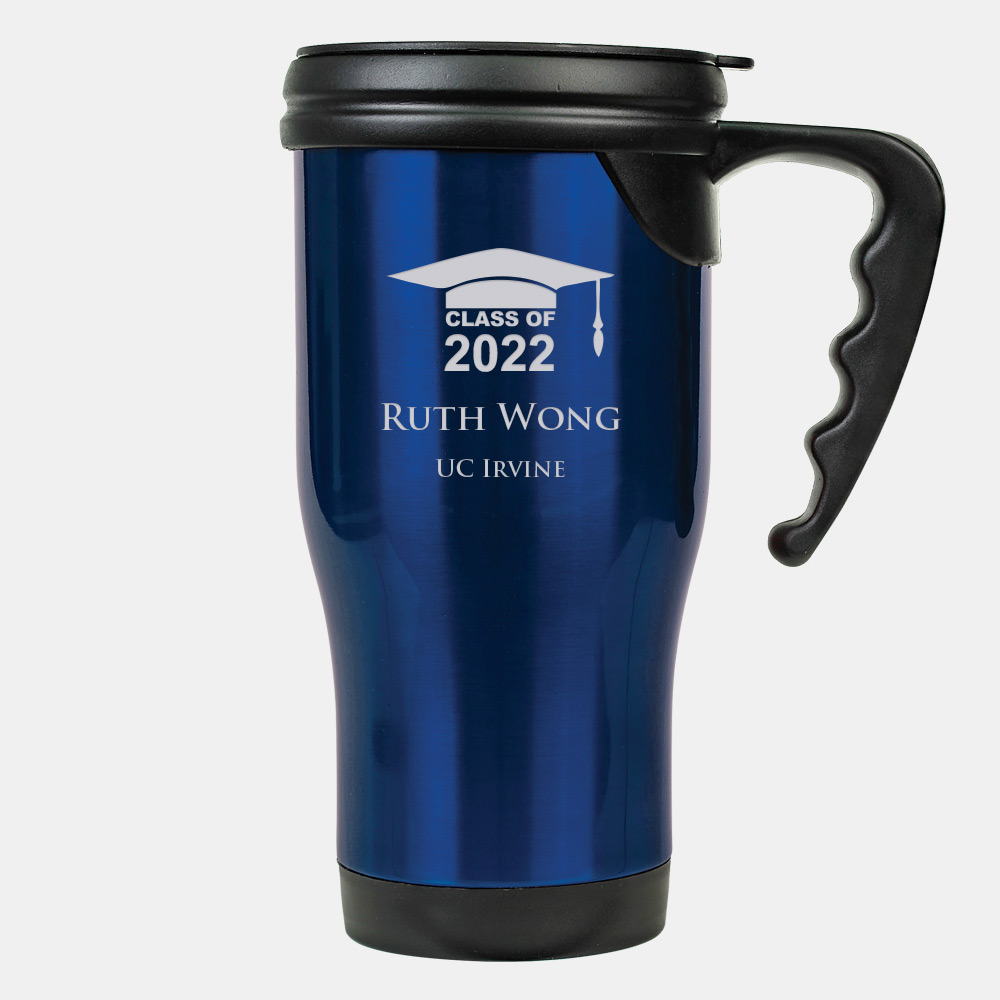 ---
Teacher Appreciation Gifts
Last but not least, be sure to show your appreciation for the teachers, professors, and faculty members that have guided your grad throughout their academic journey! Personalize keepsake clocks, awards, and accessories to thank your favorite educators for all they have done.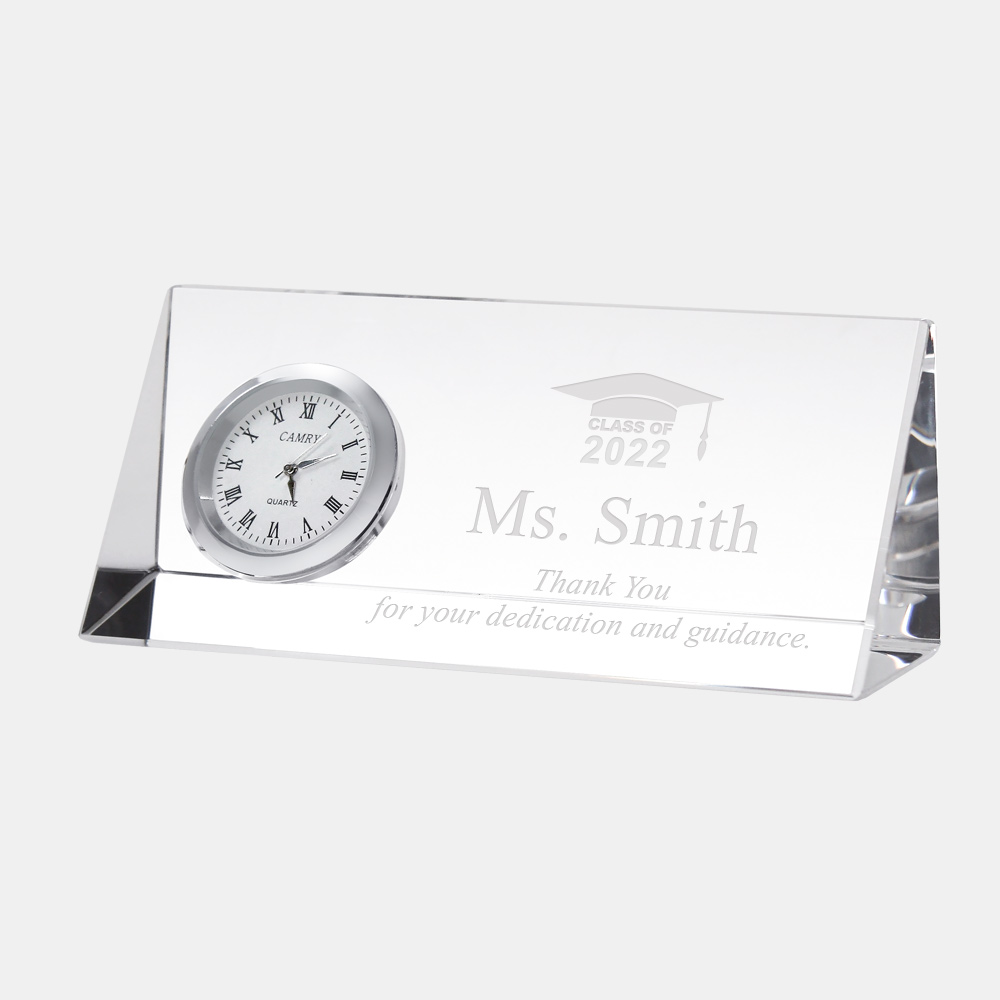 ---
For more ideas, feel free to browse our Graduation Gift Guide on our website! Enjoy 10% off all items in this category with the code LOVEGRAD1022, valid until 5/31. Happy shopping!